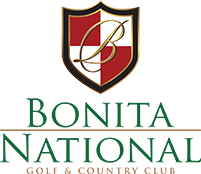 Etiquette
Golf is a game where courtesy and etiquette should always be observed. The following policies should be strictly followed for the maximum enjoyment of everyone using the golf course.
Please repair ball marks on greens and sand divots in fairways and teeing ground. Divots should be filled carefully with the sand/seed mixture that is supplied. A good policy is to repair your ball marks and divots and also one more.

Please rake your tracks when leaving a sand bunker. Rakes should be left in the sand bunker with the handle left outside the bunker.

When you putt out with the flag stick in, please exercise care when removing the ball from the hole so as to not damage the edge of the cup.

After finishing a hole, place the flag in the hole and leave the green area immediately. Proceed to the next tee, do not remain parked along the side of the green; mark your scores at the next tee.

Please abide by traffic stakes when exiting tees and nearing greens. Follow designated cart paths as much as possible and enter fairway when approaching your ball position.

Please be respectful of private property surrounding the golf course. Under no circumstances shall golf carts be driven on, or any shot played from, any area other than golf course property.

Slow Play — Expected pace of play at Bonita National Golf and Country Club is 4 hours or less. Player Assistance Personnel and/or Golf Shop Staff consistently monitor the speed of play and are required to enforce our policy for the pleasure and enjoyment of the entire field. You may also receive a message via the golf cart GPS system, warning you that you are behind pace. Every effort should be made to return to position. This is for the enjoyment of all players.